Enhanced911Serv shared a photo from Flipboard
Which Piece Of The Global Puzzle Are You? I am An Inventor I INVENTED THE GLOBAL NET TO TEACH AND TRAIN AND TO ARCHIVE WORLD EVENTS. "BIG RED" Dr Marsha Vohs MD Broadcast Architect License Kentucky, TX, NM, and United States Of America.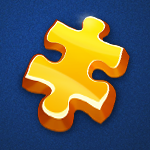 Flipboard
This image was shared from Flipboard, a fast, beautiful way to flip through the news, photos and updates your friends are sharing on Facebook, Twitter, Flickr, Google+ and Instagram.
Free Download!
App Store Badge