unicefusa shared a photo from Flipboard
© UNICEF/NYHQ2007-1166/Shehzad Noorani Mohammed, 10, cleans automobile parts with kerosene at an auto repair shop in the Pia Minara neighbourhood of Herat, Afghanistan. He works six days a week as a mechanic's helper, cleaning the shop, fetching water and handling petrol, diesel and kerosene. Mohammed does not have running water at home and uses most of themoney he earns to wash in a hamam, or public bath, two or three times a week.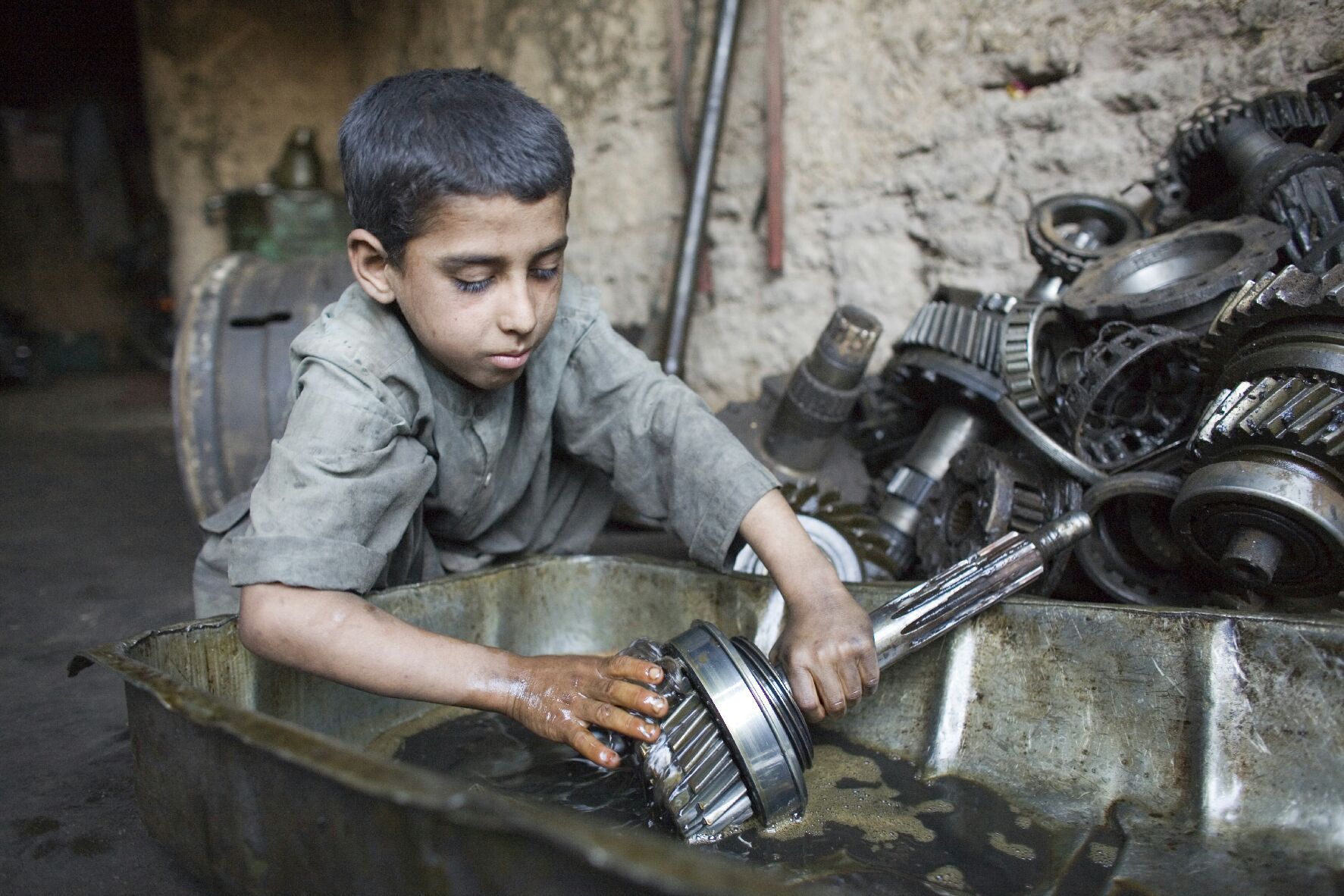 Flipboard
This image was shared from Flipboard, a fast, beautiful way to flip through the news, photos and updates your friends are sharing on Facebook, Twitter, Flickr, Google+ and Instagram.
Free Download!
App Store Badge