Christopher73tc shared a photo from Flipboard
God didn't promise days without pain, laughter without sorrow, sun without rain. But He did promise strength for the day, comfort for the tears, and light for the way.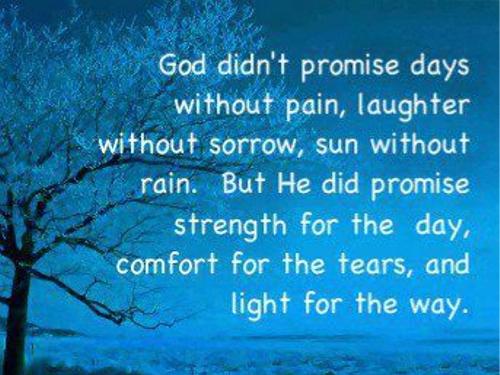 Flipboard
This image was shared from Flipboard, a fast, beautiful way to flip through the news, photos and updates your friends are sharing on Facebook, Twitter, Flickr, Google+ and Instagram.
Free Download!
App Store Badge