robtrevor shared a photo from Flipboard
All new Bimini Fast Ferry | Departs from Miami, Florida and Arrives in Bimini, The Bahamas in just 2 hours Introducing the new Bimini Fast Ferry with service from Miami, Florida to Bimini, Bahamas. The Bimini Fast Ferry has a capacity of 427 passengers and features both economy and business premium seating. The Bimini Ferry sails from Terminal H at the Port of Miami on Friday, Saturday, Sunday & Wedenesdays most months and daily during July and August. The Bimini Fast Ferry offers one-way service, day trips (over and back same day) or split dates (depart one day and return another). Add accommodations at the Hilton at Resorts World Bimini and receive a discounted rate for booking both together. Book online now or call (800) 991-0623 and speak with a travel specialist. U.S. citizens traveling to Bimini by fast ferry service are required to present a valid passport, passport card or state certified birth certificate. The fast ferry is the only method of travel to the Bahamas that allows U.S. citizens to travel with a birth certificate & photo ID, even when staying overnight in Bimini. All other passengers are required to present a valid passport for travel. Hilton at Resorts World Bimini Day Pass If you're booking a day trip to Bimini you now have the option of adding a day pass at the beautiful Hilton at Resorts World Bimini. Sunbathe with turquoise waters and white sand beaches. Your day pass will give you access to their Sabor Pool, Beach club, Towels, Wi-Fi and transportation to move around within the resort for only $35 per person. Indulge in lavish snacks and meals you can choose from a variety of bars and restaurants. Explore and adventure the magical island of Bimini with select tours and excursions. Water activities available from Kayak, paddle boating, Jet skiing & more. (Additional charges apply.) Fast Ferry Service Schedule Cruise departs Port of Miami at 9:00 am (check-in begins at 6:45 am & closes at 8:15 am) Cruise arrives in Bimini at 11:00 am (same day) Cruise departs Bimini at 6:00 pm (check-in by begins at 3:45 pm & closes at 5:15 pm) | From July 1st to Sept 4th the ferry departs Bimini at 7:00 pm on Saturday and Sunday only. Cruise arrives Port of Miami at 9:00 pm (same day) Port of Miami (Terminal H) is located at 901 South America Way - Miami, Florida 33132.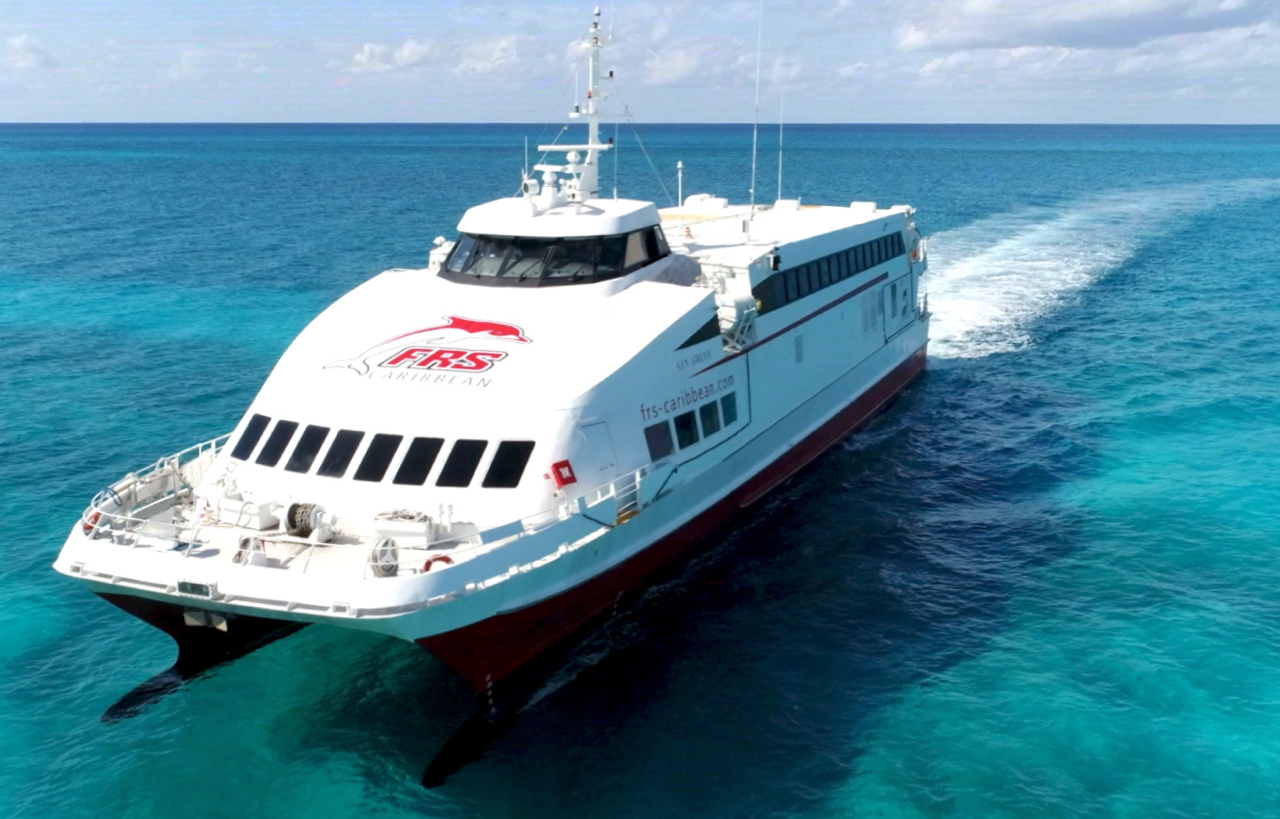 Flipboard
This image was shared from Flipboard, a fast, beautiful way to flip through the news, photos and updates your friends are sharing on Facebook, Twitter, Flickr, Google+ and Instagram.
Free Download!
App Store Badge