MauricelmX shared a photo from Flipboard
"It is not enough to discontinue the sell and use of capital confederate/rebel flags, over Southern Capitol Buildings or online. We must not be lost enmasse through marching black nationalist but we must actively kill those who are killing us, white racist and otherwise. Shall we forget that nine black people we murdered, in church, by a young white racist facist. So much deaths of our people past, present, and future. The race war is now but you grope in the day as though in the night!" Dr. Mauricelm-Lei Millere - African American Defense League.
MauricelmX
Via Flipboard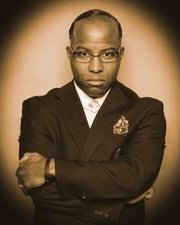 Flipboard
This image was shared from Flipboard, a fast, beautiful way to flip through the news, photos and updates your friends are sharing on Facebook, Twitter, Flickr, Google+ and Instagram.
Free Download!
App Store Badge